A "Library" is simply a directory containing DREAM projects, i.e. a location of projects.The Library Manager window displays a list of all libraries and allows basic operations:
Button "New" - creates a new library, i.e. adds a new directory with DREAM projects

Button "Edit" - allows to edit a selected libraries, i.e. to change its directory, name or descriptions

Button "Remove" - removes selected libraries from the list. This operation does not delete any files or directories

Button "Set Current" - marks a selected library as "current". Projects of this library are then displayed in the

Project Manager window

.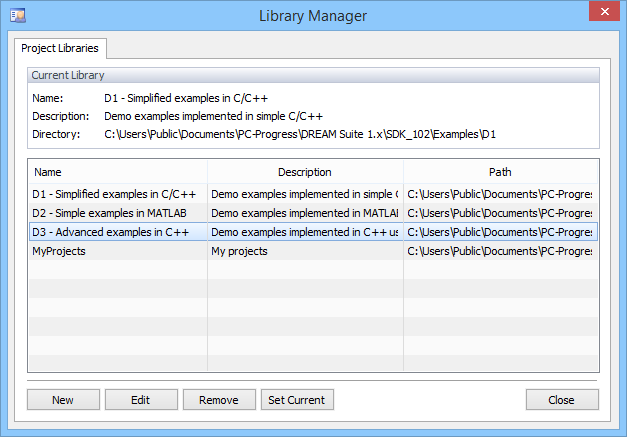 Figure 3.2.1. Library Manager window